I ordered this corset from Donna,last week,English size 12 ,Thankyou Donna perfect fit ....
On Saturday night after I did the entry about lefthanders ,I had put a picture on the entry,that I had tried to add but I was dissapointed it was very grainy ,Glen next door showed me how to use photobucket ,so I am sorry if you got some odd alerts from me .....I was experimenting !
On Sunday afternoon my son Mark came over with his wife Chrissie and my daughter Kate came with them ,we sat on the patio enjoying the sunshine then Mark went out to his car and came back with this ...A bike for me ! I must have said in a conversation somewhere I would like a bike !!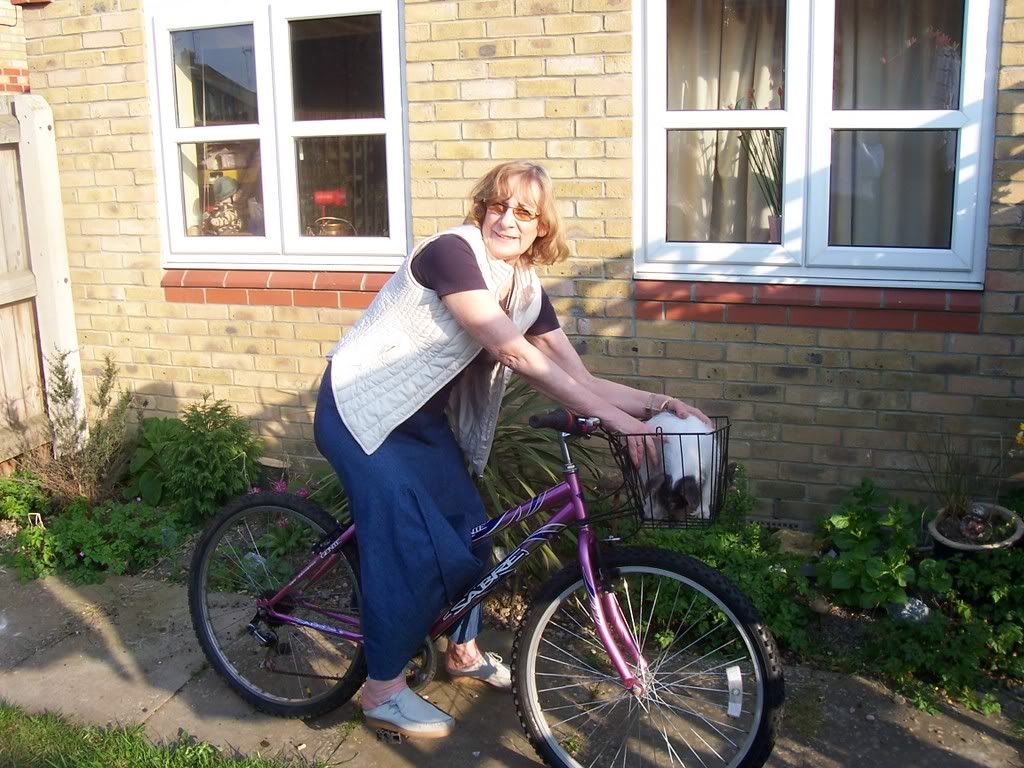 Not sure about the pictures ,getting them to fit the page I used photobucket,I am still practising the resize bit .I am pleased with my bike though ,all the family are telling me I should now get a helmet!They forget I had a baby seat on the back of my bike ,when they were babies and each in turn ,would ride on the back often falling asleep as I pedalled along the country roads to see my Mum and Dad ,We used to go miles like this ,because where we lived then ,there were no shops ,just a post office and a church .I suppose they are right though ,maybe I should get a cycle helmet .
Kizzie is still up to her mischief ,she has a passion for feet ,I have to keep my slippers on in doors I used to love to walk about with no shoes ,but she loves nibbling toes ,I am on the look out for some steel toe capped flip flops for the summer !
Well have a good evening everyone,and once again I am wondering if Donna has a crystal ball,any way I want to thank her for my siggy graphic today ....with love from