Thankyou again Donna, for todays graphic.
Well this entry is in danger of sounding like the one I did this day a year ago ...A very Happy Birthday ,to my eldest Grandson Iain Michael,who is twenty four today He is my daughter Sharons oldest and she also has Stuart who is getting married in June ,Paul who is nineteen this year ,and then Charlotte ,who will this year become a teenager .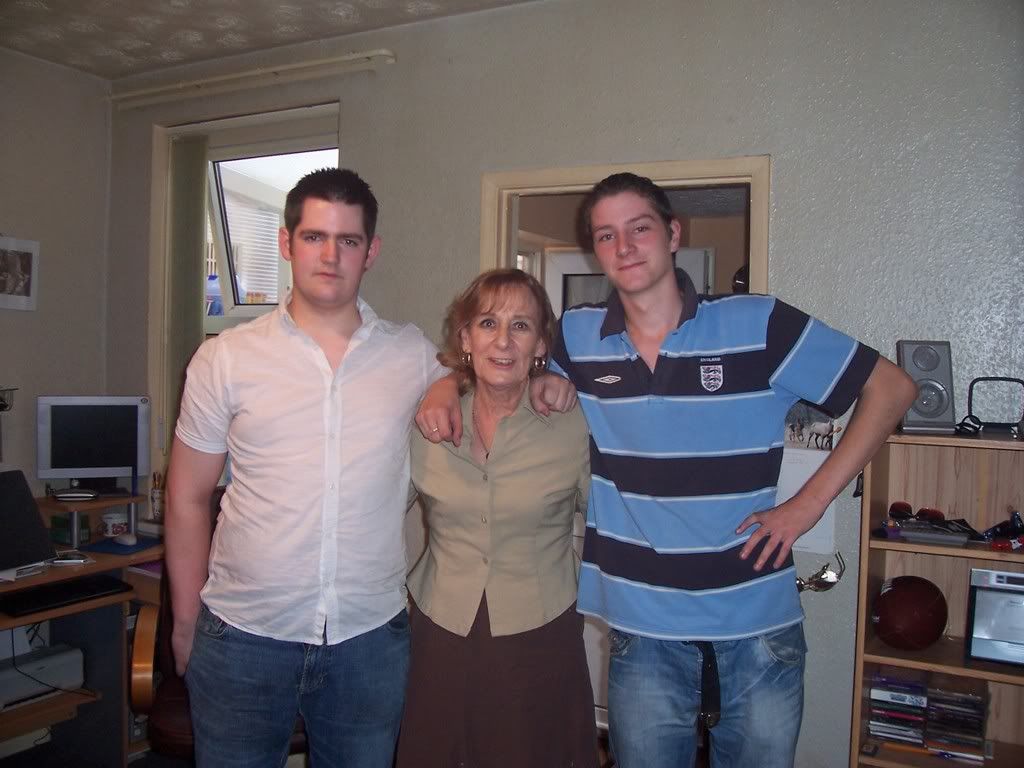 Here is a picture taken last September ,of Iain with Paul and I.I know I posted the picture here before but not with Photobucket ,which Im still practising ,the resizing bit ?
And also as I said last year ,A very Happy Birthday to HRH ,our dear Queen,who is eighty one today .
It would also have been my Mum and Dads sixty seventh wedding aniversary to day ,sadly they are no longer with us ,I was in the card shop the other week ,and a Lady was buying a card to celebrate her Mum and Dads seventieth aniversary ,she said they had received a telegram from the Queen ,and that they argued like cat and dog ,but loved each other to bits .
And as it is Saturday,I shall soon be going into the town with my trolley, but before I do ,one more picture
Here is the latest picture of Kizzie ,notice the cocked ear ! Well I had better get on with some Saturday stuff ,so have a lovely day everyone with love ....