As Donnas lovely graphic says ....A Very Happy New Year Everyone .
I am sorry I havent posted for simply ages ,the truth is I have had a few down days ,but I think many have experianced that ,It is a particularly emotive time of year ,dont you think ? I will attempt to catch up with the help of pictures ...
Here I am ,at the Christmas lunch, I went to with members of the residents forum ,Margaret and I have been friends for many years ...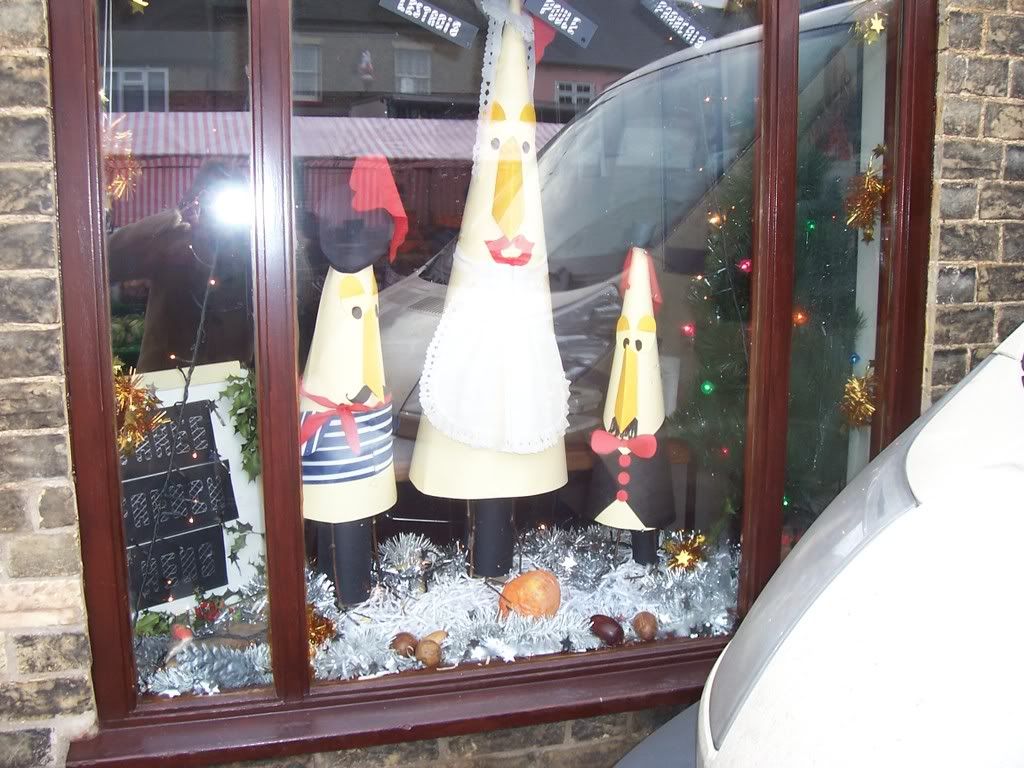 I found another shop window ,this one depicts ,Three French Hens ...
On Christmas Day ,because Maurice was working I went to my son Mark and his wife Chrissie ....
And of course their dog Blue who is so gentle ,(as there wasnt many folks around Maurice took Kizzie work with him )
Here is a picture of my sister Jean wearing the jumper and beads we got for her ....
and Kizzie opened her own presents ...
Then on Boxing day Charlotte (my Grandaughter ) came to stay ..
And I couldnt get onto the computer ! .......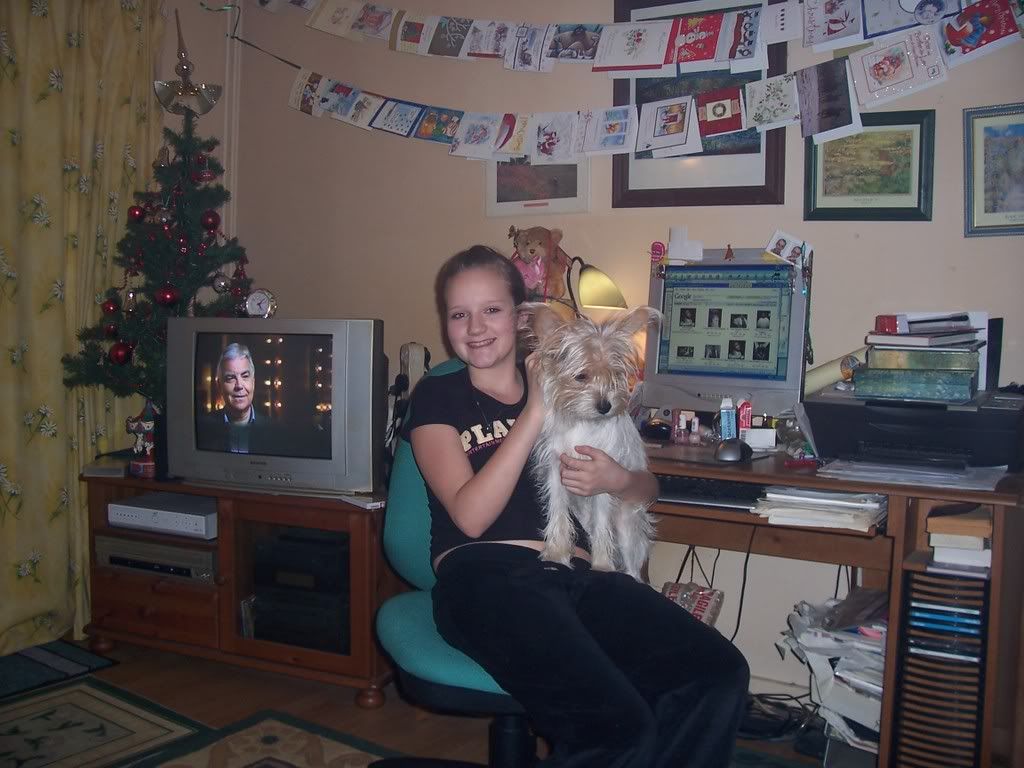 Kizzie enjoyed Charlottes company .....
Last night ,Maurice and I went to a party with members of our Family ,to celebrate the New Year ...
Jean and I with Maisy ,Jeans Grand daughter....
And with Gary,my nephew and Maisys Daddy ....
As you can see we had a lovely time ,Sorry I have been absent for so long ,New Years Resolution to get caught up ,Awonderful 2008 to you all ...with love from
Thanks to my Dear friend Debbie for my siggy