Such an awful day today, Thankyou to Chris for cheering me up with this lovely graphic .....
It's a wild and windy day here in my little corner of East Anglia, except that we aren't in a corner….. in the Fens it is wide open so the winds are coming straight over from the North Sea, with very little to stop it, it isn't fit to put a brush out today, fortunately I have no need to venture out so, I aint gonna!!The rain is lashing down, a couple of garden chairs have been blown over, and the garden swing cover, is in danger of taking off, Maurice rang a little while ago, he said it was very rough driving into work this morning, the wind blowing him all over the place he drives a 4x4, so how it would be in a car I don't know. or indeed a high sided vehicle....
I had a lovely day last Friday ,when my daughter in law Chrissie drove her friend Dawn ,my daughter Kate and Ito Huntingdon , I bought a couple of books (of course )paper for the printer , some yellow wool and some orange felt amongst other bits and pieces ,My sister in law Jackie belongs to 'The Catholic ladies group ',and they fund raise to buy houses for women and children thus rescuing them from the sex trade, so we are knitting chicks ,well covers for the Cadbury cream eggs .to see on the stall at the Easter Fayre I have made about a dozen so far ,I will take a picture when I have done the eyes and beaks ….
Kizzie had a nice Birthday, and thanks you all for your Birthday wishes, she had lots of presents, most of which she has eaten, including two new squeaky toys, she looks the business in her new Bandana Chrissie bought her, and loves the fluffy monkey from Kate.
Maurice and I spent a nice day on Monday in St Ives, I bought some pyjamas trousers, I love these you can wear them with tee shirts, vest tops or even night shirts, and of course some more books ,Oh and Maurice bought a Banjo or is it a uke ? never know the difference lol
And then I went to a news letter meeting on Tuesday, where a couple of items I had submitted were chosen, Chrissie brought me home and we stopped to take the pictures of the little church on the corner of a lonely Fen road to take pictures of the snow drops ….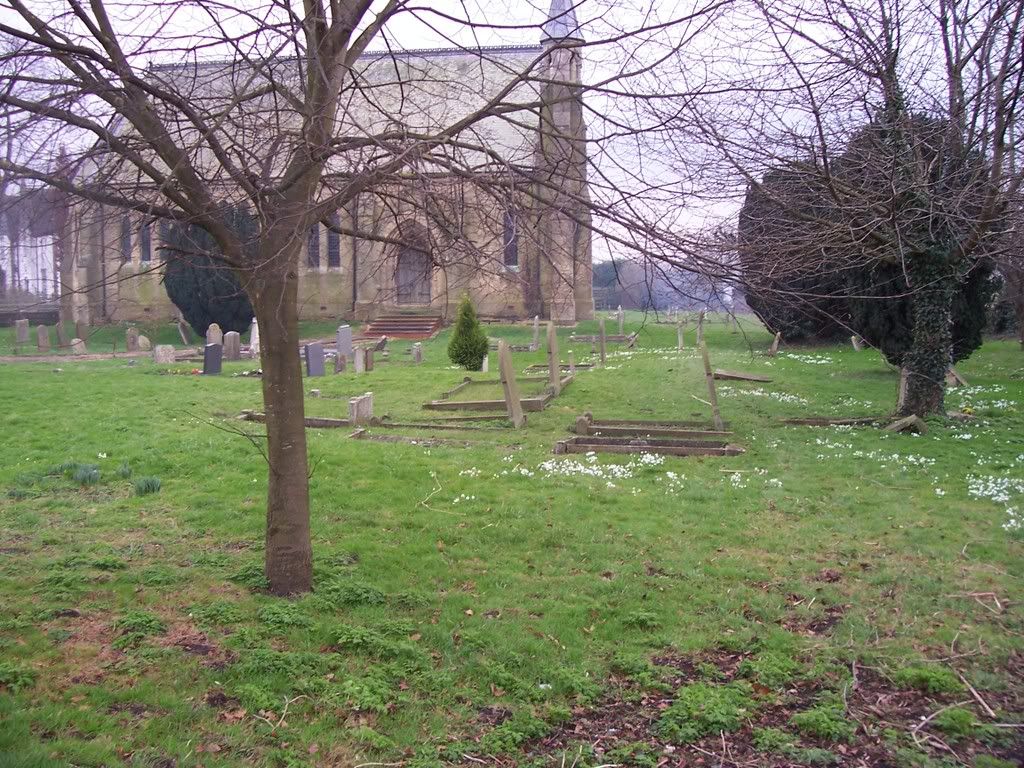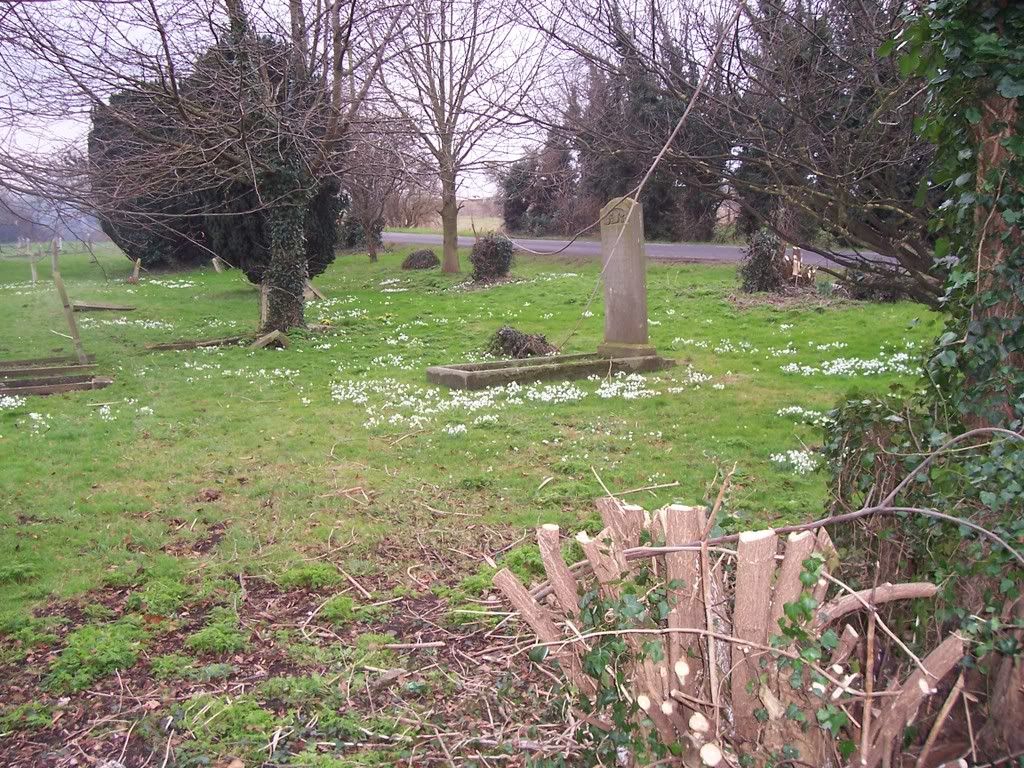 So here I am again ,nearly another week gone by since my last posting ,still far to many alerts to catch up on ,and of course the never ending pile of ironing, so I had better stop now and go and attend to some of that ..as ever lots of love Jan xxxx