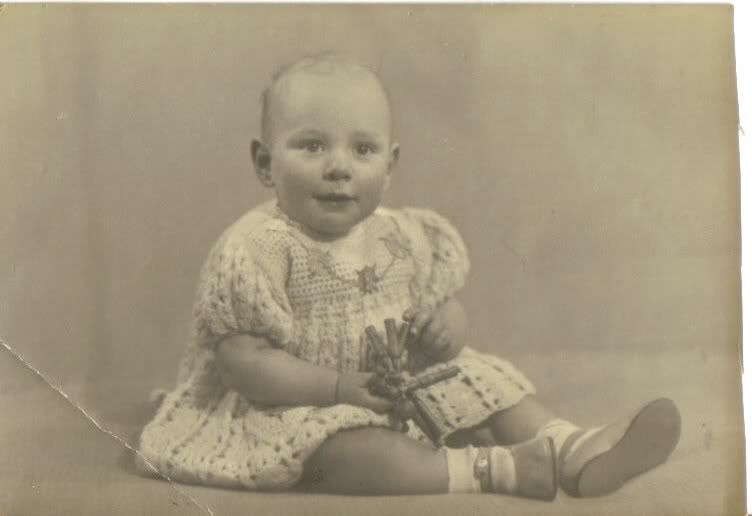 Congratulations ....to Freda ,Joan and Stuart ....
Freda and Joan's sons and their wives have presented them with the precious gifts of Baby Girls both these little girls have big brothers who will be delighted to have a sister ,and yesterday Stuarts daughter Lesley and her husband ,turned Stuart and Jennifer into a very happy and proud Gran and Grandpa ,This little boy will be called Adam Daniel Steven,and weighed in at 8lbs 8ozs,Jennifer and Stuart are first time Grandparents ,and those of us already blessed know what a joy is in store for them .
Freda's little Grand daughter arrived on January 13th and is to be called Kiska Jane Freya (I bet the Freya is for her dear Grandmother ) and isnt Kiska a pretty name ? They plan to call her Kizzie for short ! hmmm if she is as mischievous as another Kizzie I know, they better look out ,hee heee .
Alfies baby sister arrived yesterday January 14th she is to be called Leah Louise ,another pretty name and she weighed 7lb 4ozs .and a delighted Granny Joan ,posted some lovely pictures of the beautiful little girl on her entry yesterday
You can visit Freda, Joan and Stuart ,who you will find in my side bar ...please pop over and congratulate them ,A Grandchild is a most precious gift ,I know I have nine !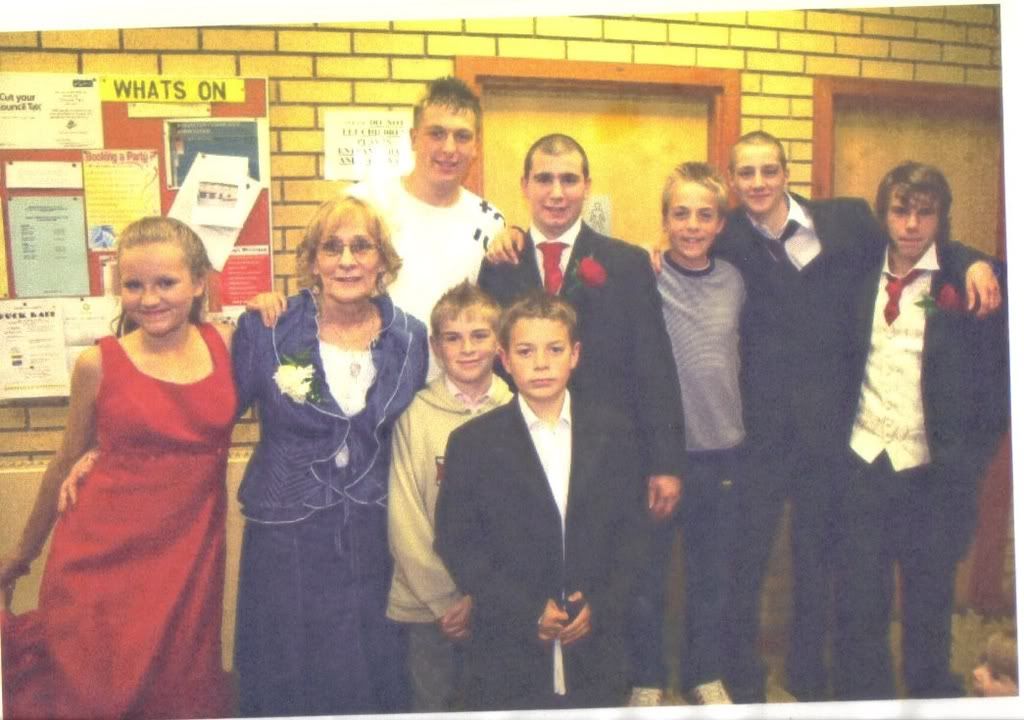 Here I am ,with eight of mine, at Stuarts wedding last year ,We couldnt find the eldest one Iain ,We tried all day to get them all together , the picture had to be taken without one in the end ,we all look a bit dishevelled it was nearly the end of a long happy day !The saddest thing ever... is that Mickmy late husband who would have been 69 yesterday never got to meet any of these wonderful children ,but I know like me, he would have been so proud of each and everyone of them ,and like me love them dearly .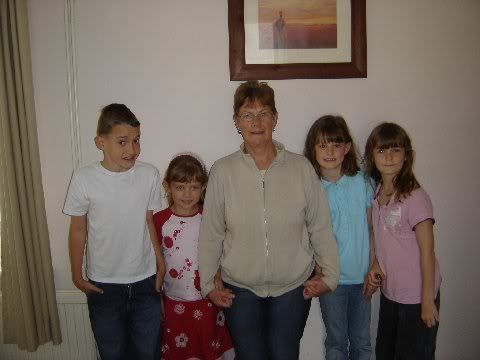 Here is a picture of my sister Jean with her Grandchildren ,who are as precious to her as mine are to me ,
Oh, and as for the little dumpling in the pink crocheted dress playing with a bunch of skittles at the top of my entry,if she'd only known ........
As ever love from