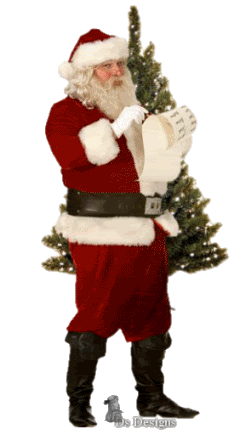 As my title says it is getting nearer.... Christmas I mean !do you like the Santa graphic? of course you do, it is one of our dear Donna's ,who as you know has been very poorly ,but we all send our love and continue to pray for her fast and complete recovery .Well before we go any further I want to share with you some pictures we took at Sheila's recent 80th birthday party ,Sheila was married to the late Aubrey who was my late husband Micks brother ,phew are you with me so far ? Well we worked out I have known Sheila now for 52 years ,gosh ! when Mick took me home to meet his family I was 16 ,in many ways she has been like a big sister ,always there to offer her advice and support ,And when Mick died her and Aubrey were our Rocks ,

Here is Sheila thanking us all for coming ..etc..doesnt she look lovely ?(I think all ages have a certain Beauty ) here Sheila proves that point .

Aubrey and Sheila have two lovely daughters ,who in turn have delightful husbands and familys ,here is Bridget left and Judith right ,Judith is making a lovely tribute speech to her Mum

.

The three remaining brothers ...are Victor ,Dougie and Peter between and behind them ,

Here is me with Dot, and Stan her husband ,Dot was Micks sister ,Dot and I have always been close ..

And lots of love Jan xx