Good Morning again! Lovely Sunny Saturday morning here ,even if there is three inches of snow still lying around ,The children are really enjoying it they havent had as much snow as this for a few years ,so are making the best of it ,Yes children love snow ,that just tells me I have, at last grown up .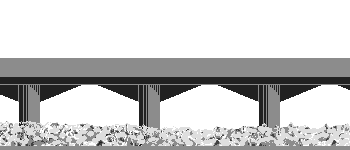 Last week when Maurice was off work we went over to Peterborough to see some of the family ,first we went to Kate's ,and look who turned up! Two of Sharon's boys (My Grandsons ) Stuart and Paul ,Kate took this picture of us all
We then popped to Sharon's pub for a quick visit and a cup of coffee (really Maurice is driving)and to give her a copy of a knitting pattern she wanted ,and of course to see Mylo.
The reason we didnt stay long at either of my daughter's was because we wanted to call in at a nearby town Whittlesey,Maurice had seen a pair of jeans he wanted to buy ,I didn't object because attached to the mens wear department is ,my idea of heaven, knitting wool ,patterns and all sorts of sewing and knitting accessories..and masses of lovely fabrics ,a delightful likeminded lady served me ,I didnt have to explain what a Quillow was ,as she has made a few ,eight I think she said ! we chatted away as she cut lengths of material for me,we exchanged email addresses ,and she sent me this verse ,which we agreed suited us perfectly .
1It helps keep the economy going. It is our patriotic duty to support cotton farmers, textile mills and quilt shops.
2. It is less expensive and more fun than psychiatric care.
3. A sudden increase in the boll weevil might wipe out the cotton crop in the next ten years.
4. I'm participating in a contest - the one who dies with the most fabric wins.
5. It keeps with out refrigeration. You dont have to cook it to enjoy it, you never have to feed it, change it, wipe it's nose or walk it.
6. Like dust, it's good for protecting previously empty spaces in the house- like the ironing board, the laundry hamper or the dining room table .
7. When the big earthquake comes , all the quilt shops might be swallowed into the ground and never be seen again.
8. Stress from dealing with the Fabric Control Officer ( my husband ) made me do it.
9.It is not immoral, illegal or fattening. It calms the nerves, gratifies the soul and, makes me feel good.
10. Buy it now, before your husband retires and goes with you on all your shopping trips !
And below is the material I bought , isn't it gorgeous? I think the tomato one is great !