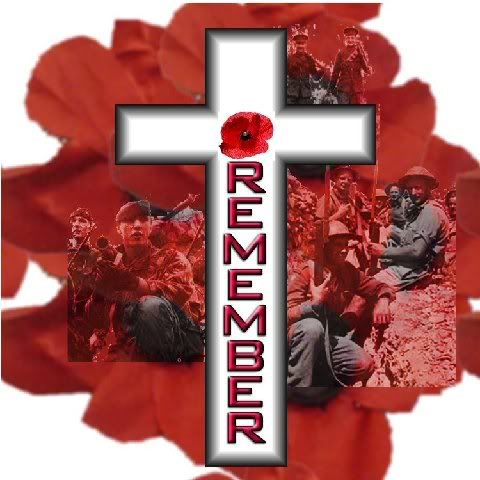 With thanks to my dear friend Debbie who made this very special tag for me last year .
Last evening Maurice and I watched The Royal British Legion service of remembrance from the Albert Hall, on Television .It was as impressive as ever, Her Majesty the Queen ,and her family were in attendance ,as well as members of the government ,All the ranks of the British forces were represented ,we sang along with some of the songs ,We admired the displays ,and we shed tears at some of the stories told ,we joined in the prayers held at the Drum Head service .No one watching could fail to be moved.
This morning ,after saying we might go off to the market ,We had turned on the TV ,and got caught up with the service of remembrance from The Cenotaph, held in Whitehall in London , again her Majesty and members of the Royal family were there and all laid wreaths ,as did members from all the services and the government ,There was of course the two minutes silence ,wreaths were laid from all over the Commonwealth ,until there was just a sea of poppy's
After the First World War, it was decided that the poppy should be the emblem, and it was a Canadian John McRae, who wrote
In Flanders field the poppies grow,
Between the crosses row on row.
I tried to take some pictures from the TV screen ,most were not fit to be put onto here ,but one of Prince William ,just after he had placed his wreath ,was worth posting ,What a wonderful young man ,