Hi again ,every one ,before it becomes ancient history , I thought I would post some pictures of our Tenants conferance that we attended on November 1st ,held recently at the Deaf /blind association building (we hold it there as we need a big venue ,so therefore we are suporting a worthy cause ,rather than one of the big hotel conferance rooms where they charge the earth )As well as work shops ,(the one I went to was safety in the home )We have speakers ,on varios subjects, competions ie best garden etc Lots of lovely eats and chats to our friends ,This year a group of us thought it would be nice for us to hold a craft exibition ,of craft work done by our residents ,Needless to say I took some of the things I have made ,
but Jackie ,Jen and I were delighted by the amount of clever people who brought along examples of their handiwork Janice and Dick our Tenant Participation Managers were pleased with the results too ,and gave us all some delicous choccies to show their Appreciation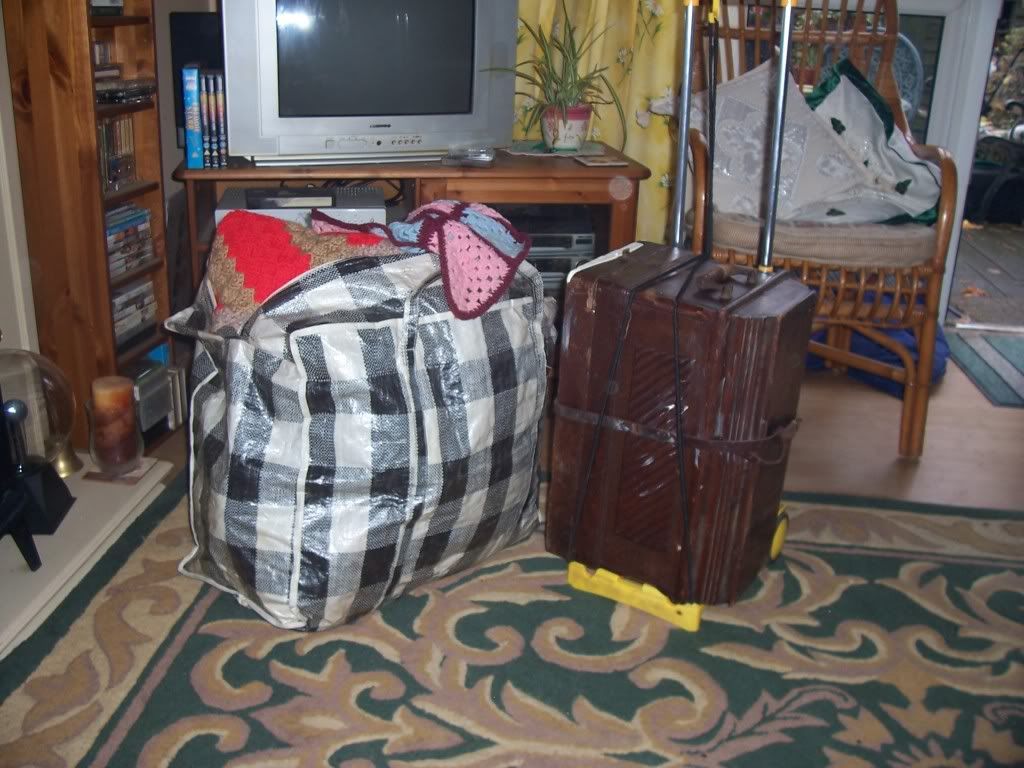 Here I am all packed up to go ! big bag of craft stuff and table covers etc ,and my old sewing machine not the one I use ,an old one I have ,that added to the display !!
Jackie ,Jen and I ...(the three J's )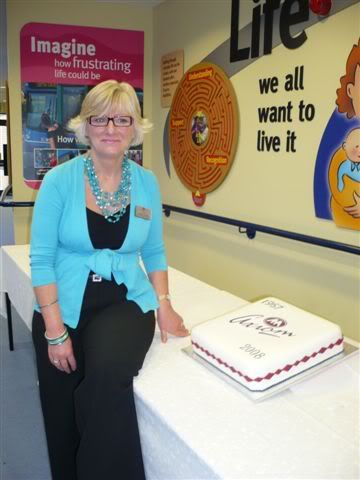 Here is our lovely Janice showing of the cake that was made for the occasion

,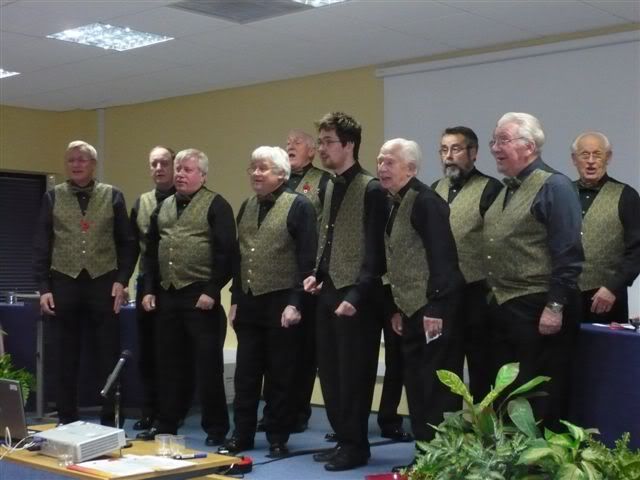 We were entertained by these very talented singers ,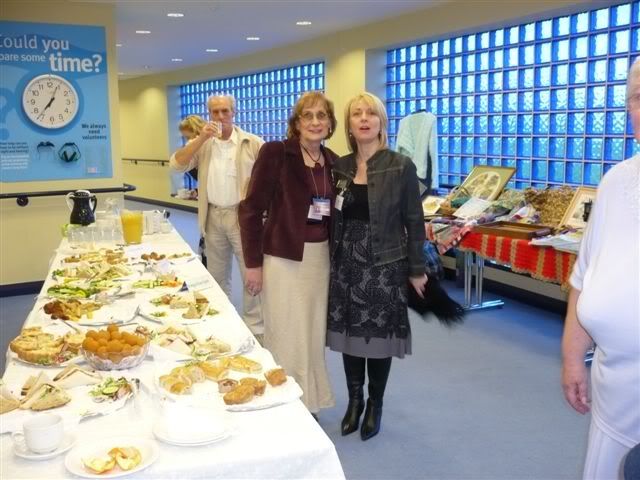 Jan and Maria
..
who is a Housing manager chatting away ,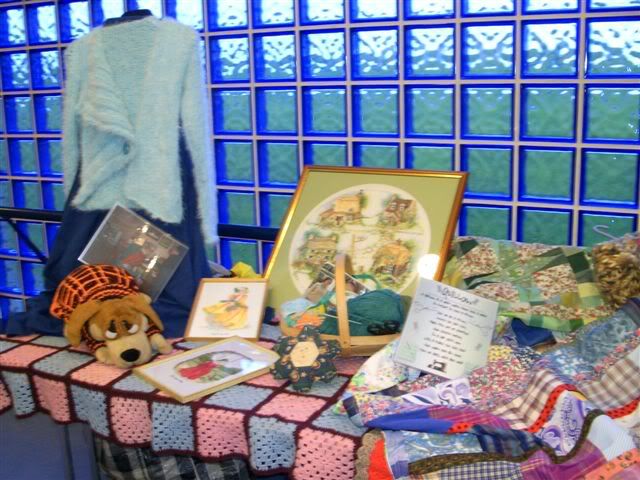 See the toy dog wearing Kizzies sweater ! and my Quillow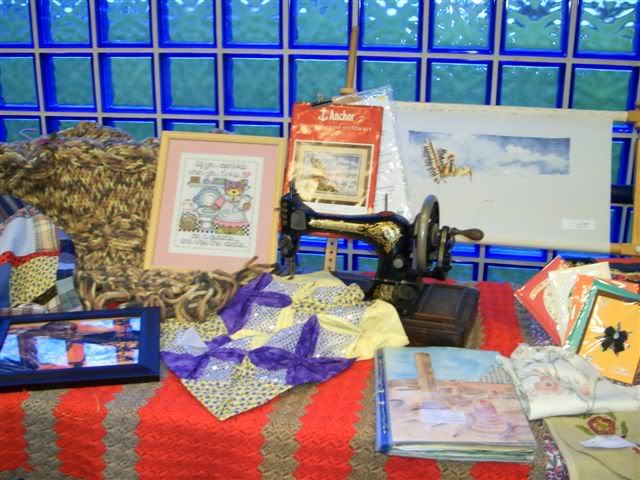 My poncho ,and sewing machine with a part made cushion cover !,can be seen in this one
beside that book of beautiful paintings ,we also had the most amazing cross stitch embroidery on show too .