More and more time seems to pass between entry's ,though I have to say I have had a very painful shoulder ,brought on, I suspect by to much time on here ,and Maurice was quite poorly ,But after a second visit to the Doctors and a stronger antibiotic ,he is much better now ,and we thank you all for your good wishes. Proving yet again what a caring place our community here in JL and is.
Last Tuesday I went off in a taxi (the company pay) to our Residents news letter meeting, I had another piece accepted for publication, In the Christmas edition, we ran a colouring competion for the children, and the winner was a little fellow who lives near me, so as a member of the editorial team I was elected to present him with a certificate and his winning vouchers, an especially nice task as it was also my Birthday, on Wednesday.
I am so blessed I received some lovely cards and presents, My Daughter Kate gave me a super book,''The Granny's Book '', with some great bits I can share with you another time ,a lovely bracelet(she knows I like my bling and some money ,I had lovely flowers from Maurice ,with a rain cheque on a pressie ! when we are out and about again ,Jean gave me a book token and a couple of books a new beaker for Pisces people full of choccies ,oh and a cd ,gosh I did so well.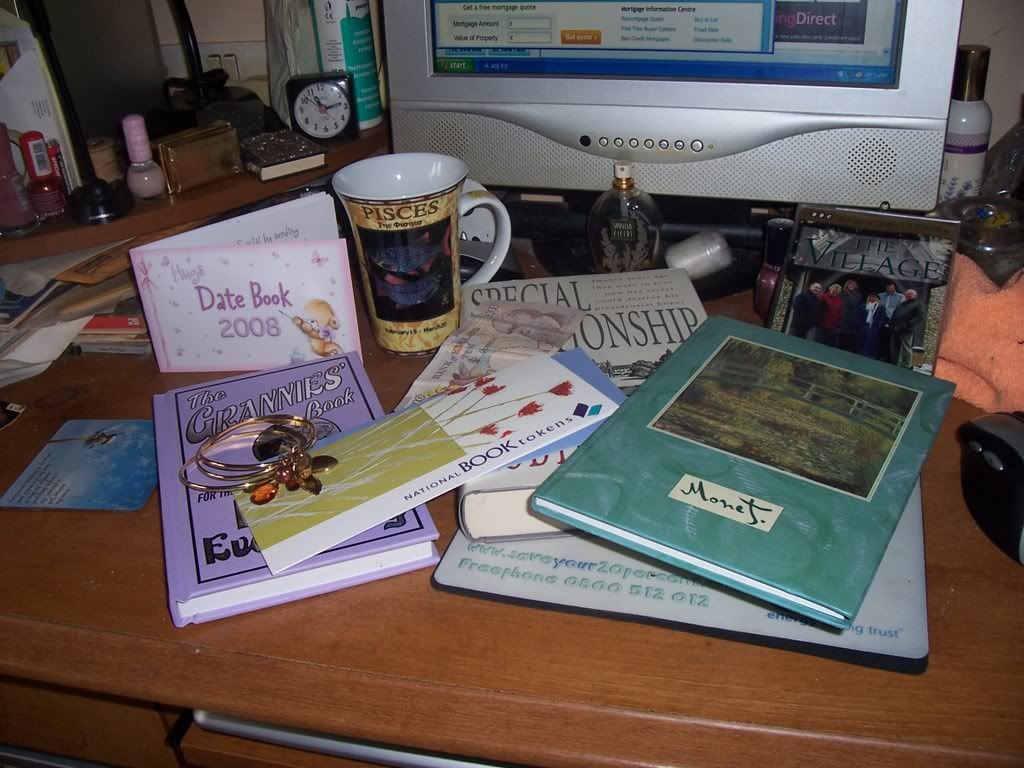 On Saturday Maurice came shopping with me ,and Lavender Blue have a lovely Spring/Mothers day display in their window I have taken some pictures ,Yesterday we went to the Sunday Market where I found two books I had been looking for ,we also bought some veggies ,So there we are that's me up to date again I hope you all have a good week ,With love